Zoom is a cloud-based video conferencing software solution with real-time messaging and content delivery. Its users can be private individuals, various government, educational, financial, medical institutions, and all others who need to hold virtual meetings and collaborate in real-time.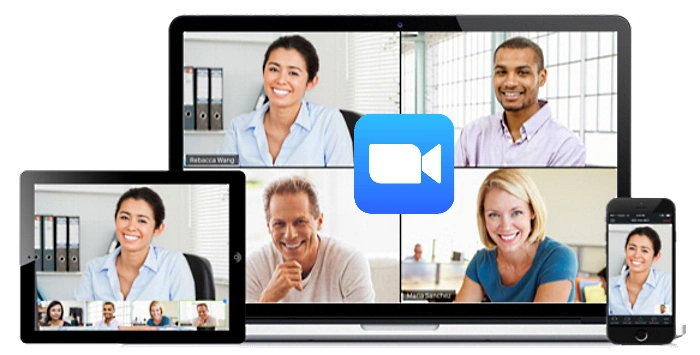 Zoom users can be owners of devices with Mac, Windows, Linux, iOS and Android operating systems. You don't need an account to join a virtual meeting, but it's still better to do it to use all the features of the program. The program is free, but paid subscriptions are available in case you are interested in using additional features. The free plan allows up to 100 simultaneous members with a 40-minute time limit.
Zoom has many valuable tools that make communication and collaboration more convenient – unlimited voice and video conferencing, screen sharing, messaging, video webinars, virtual workspaces and more.
Pros and Cons
High-quality video and audio
Simple and clear interface
Lots of useful tools
Possibility of free use
Requires a good internet connection
Zoom is available for many platforms. Below are buttons that link to pages with information and download links for installers for Windows and Android operating systems.
Zoom is a free, simple, and feature-rich online meeting app, whether you want to chat with family, meet with a study group, or discuss a work project with a development team. Stable and high-quality connection, ease of organizing a video conference, many interactive tools and functional features make this product the best in its category.